Girls and Cricket...
Gone are the days when the culture of shy and timid young girls was prevalent in our society. Today this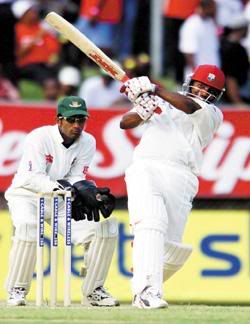 culture has not only eroded but vanished! The more the gutsy a girl is the braver she is considered. To some extent that's true but to some extent only!


Now what we really mean by cultural change is that the thought processes, the outlook towards life, the whole paradigm in which life is understood by the people shifts to a new one. Such is the case of the fashion of cricket among girls. I might sound very orthodox but the reality remains.


Having inclination and interest for something is different and like I said in my article on style that just doing what others do and considering it fashionable is totally a different story itself. A few years back there were cricket fans who were really fond of the game I repeat 'the game'. Today being a cricket fan has different meanings and for me different interpretations. Like a cricket fan today may like a bowler or a batsman more than the game and as I would interpret the person is not a cricket fan he/she is a cricket 'player' fan which gives a totally different meaning.
When such a trend established in which everybody could customize their interests to one recreational activity, the fame of cricket began. Some liked to join the group of 'we go where fashion goes', some were interested in players and especially watched the whole match for that idol of theirs. While some actually developed interest for it because as I understand they have nothing better to do with their lives!


But then there is a bright side to it too. Some people watch such games to learn. Some listen to the commentators to improve their language skills etc. i.e. it all depends on how you maneuver and 'opportunitize' (as I would like to call) your choices.


This is where the role of girls starts. The cruelest victims of fashion! They are notorious for following everything and anything that's considered 'in' and despising everything that's 'Out'. When this gender became aware of this new trend propping up how they can help not noticing it. Noticing seems to do injustice to the interest young pretty girls have shown in cricket within 2-3 years, and I would say the zeal and excitement girls show for cricket is remarkable.
I don't say that their interest in cricket is totally fake, their hooting and voices are for real!